Camp Royal
Click below for details on this year's Camp Royal.
Camp Venture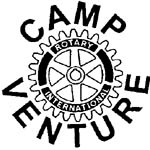 Page managed by Beri Kasper – Camp Venture Chairs – David Litty & Cory Busher CampVenture@Rotary5160.org
CAMP VENTURE 2022:  June 21 – 25, 2023
A Business Camp for future Business Leaders & Entrepreneurs
Cal Maritime Academy, Vallejo, CA
DEVELOP WINNING STRATEGIES TO SUCCEED IN BUSINESS, "XTREME" TEAM BUILDING, MOTIVATIONAL & LEADERSHIP ACTIVITIES, INTERACTIVE DEVELOPMENT OF "REAL" BUSINESS PLANS
• COST PAID BY THE SPONSORING ROTARY CLUB
• STUDENTS SHOULD HAVE COMPLETED THEIR JUNIOR YEAR
• CONTACT YOUR STUDENT COUNSELOR
• FURTHER INFORMATION:
Club Packet 2023 including deadlines: CLICK HERE
Student Packet 2023 including deadlines: CLICK HERE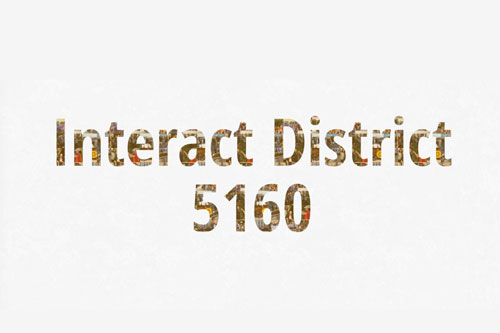 Interact
Interact is a community service club that is sponsored by Rotary International for high school students. Clubs comes in many varieties, and may be school-based or community-based. Community-based clubs may draw Interact members from several schools as long as they are within the territorial limits of the sponsoring Rotary club, which provides support and guidance. Each Interact club is required to complete at least two community service projects every year, one of which must be an international project.
Although each Interact club is sponsored by an individual Rotary club, Interact clubs are self-sufficient and should require little or no financial support from Rotary. Through projects, Interactors learn the importance of leadership, personal integrity, helpfulness and respect for others, and advancement in international understanding and goodwill. In the process, members are also able to have fun and to meet new friends. Today, Interact is one of Rotary's fastest growing programs, with more than 9,600 clubs in 117 different countries.
History of Interact
The first Interact club was authorized at Melbourne High School, Florida, USA on November 5, 1962. The name "Interact" came from combining the words "international" and "action". Interact was Rotary's approach to a program that enabled the youth to serve both in their communities and internationally. Instead of the Rotarians serving the youth, high school students were now able to take part in the process of improving the community. Within a year there were 177 Interact clubs in 24 countries. By October 1964, the number of clubs grew to 450 in 32 different countries. In 1967, Rotary International opened Interact to all high school students at any age and of either gender. Throughout the years, Rotary awarded many different Interact Clubs that were involved in projects that advanced international understanding and goodwill. Today, Interact clubs are still continuing to thrive and grow with the United States , Brazil , India , and Japan having the highest number of Interact clubs.
Youth Exchange
Give a young person the opportunity of a lifetime by participating in Rotary Youth Exchange. Exposure to new cultures and customs is a powerful way to promote global understanding and peace. And it's not just students who benefit – your Rotary club and host families will too. Although Youth Exchange is administered by the District, a successful exchange depends on the active involvement of local clubs, Rotarians, their families, and the community.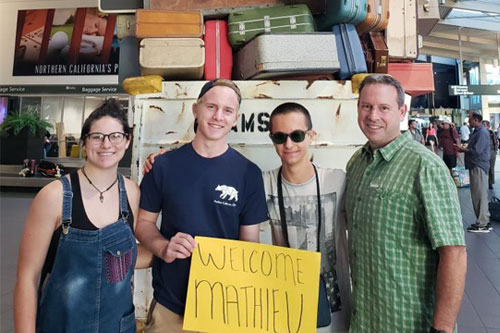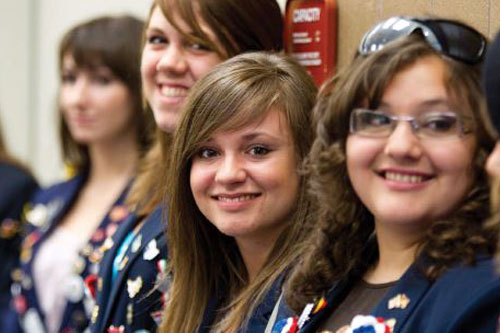 Youth Protection Program
Youth Protection Policy for all activities other than Youth Exchange
Includes Interact, Rotaract, Camps Royal and Venture, transporting youth in any program.