Your Club's Public Image Starts Here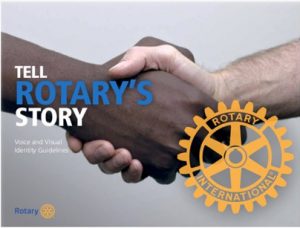 In today's world, a compelling brand is one of the keys to success for businesses and other organizations. Rotary has competition when it comes to attracting new members and by creating more awareness of the Rotary brand, we can attract new members to expand our impact and share our relevancy in the world.
Our Committee seeks collaboration and teamwork with District and club leaders in achieving shared goals. If you need personal assistance, please reach out to our team by clicking below. You can also sign-up for updates from PI Team as we improve this site.
Select your Club Size, Area Type, and the Area of Interest.
We are continuously expanding this section, so please check back frequently.
As your Rotary Public Image resource, will help you tell the Rotary Story, in only the past few years has telling our story become one of Rotary's key strategic initiatives, we need to catch up.
Some initial Committee's general goals are:
Help clubs and the district tell Rotary's story using the videos, ads, images and templates available through the Rotary Brand Center.
Help clubs develop a Public Image committee of club experts to focus on specific public image issues including public relations, public image issues, social media, radio, advertising club website and promotion of club Membership & Foundation activities and events.
Provide training at the club level all the way to district seminars and conferences regarding branding, web-page content, social media and all other elements of public image and PR planning.
Assist all clubs in attaining the stated Public Image goals from Rotary International
Develop leadership succession within the Public Image Committee